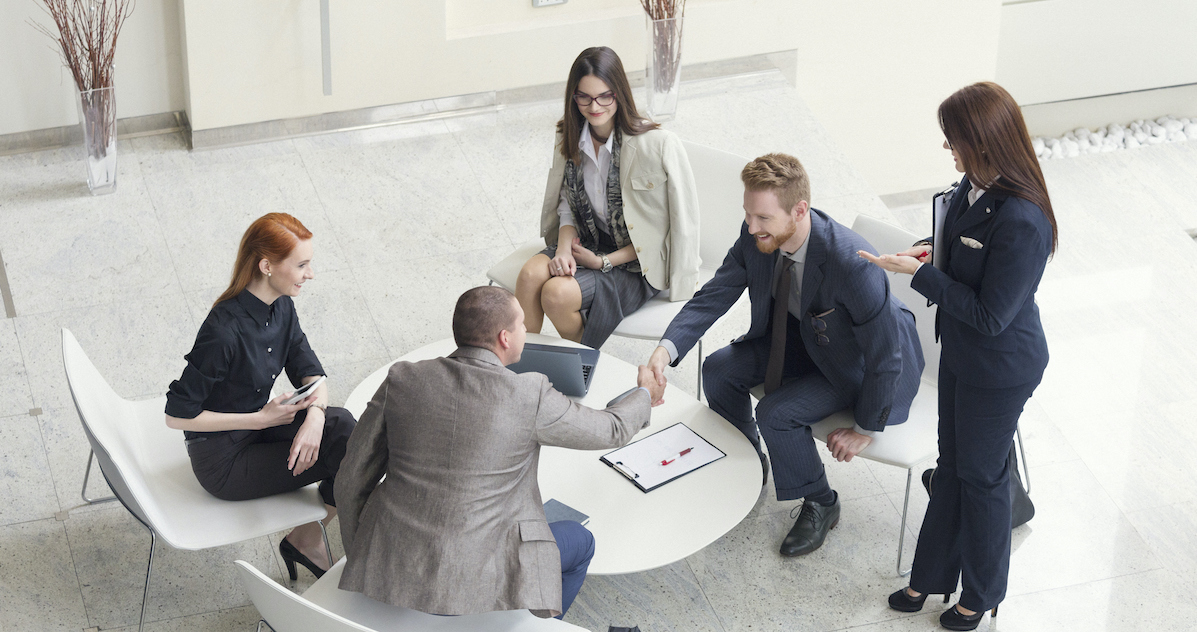 Are you still using Everest ERP? Have you ever wondered if there was anything better out there? After all, you clicked on this blog for a reason, so we can safely assume the answer to both questions is yes. But as you consider the move from a legacy product to a modern solution, you may have experienced a variety of pitfalls that stopped you from making the move. Today, we would like to discuss why the Cloud 9 ERP Solutions team and Acumatica can help you overcome them.
Over the past few years, we've talked a lot about Everest ERP. From the blogs discussing the reasons to move and the challenges that come with continued use to the articles exploring your path to decision, we'd today like to show you why it's important to find the right partner for your needs.
Challenges in Moving Away from Legacy ERP
ERP is complex. It has to be. Designed to handle the many moving parts that make up a business, these solutions are often tailored to handle your exact needs. Understandably, for companies who use legacy ERP like Everest, the process of moving away is hard. Legacy ERP products were built on legacy ERP frameworks—making data conversion and translation a nightmare.
In fact, it's probably half the reason it was hard to make a move from an older version of Everest to a newer version; data is hard to translate within the product, let alone from product X to product Y. Legacy ERP like Everest was built on its own language and workflows, meaning that the process for translating one factor to another is usually a challenge.
It's one of the things that made integration a challenge, and it's one of the things that makes upgrading from one solution to another a challenge.
Learn more in 5 Risks of Staying on Legacy ERP Software.
How the Rosetta Stone Compares to a Legacy-to-Modern ERP Switch
If you remember the Rosetta Stone from your history books, and you understand the historical significance, it translates very well to ERP moves.
Like the discovery of what hieroglyphics meant, it takes multiple experts in the known languages to make the move. Acumatica and Cloud 9 ERP Solutions play similar roles for Everest users, delivering a solution and a translator that can ensure your transition is seamless. These two companies know a lot about Everest ERP—especially the good days—and have the skills and knowledge to get you from the legacy hieroglyphics to the modern business success.
Why Acumatica Has Been the Go-To Replacement for Everest
For the former users of Everest, you face unique challenges and have unique needs. Understandably, it pays to have a vendor—and partner—who can deliver for you. Acumatica and Cloud 9 ERP Solutions do just that. Here's why.
Acumatica Picked Up the Person Who Made Everest Great (Back When it Was)
Remember when Everest was a great product, touted for its innovations? We do. And so does Acumatica Chief Product Officer Ali Jani. As CTO, VP of Development, VP of Services, and VP of Product at Everest, Ali pioneered the first all-in-one ERP solution for multi-channel small and medium businesses and was responsible for the innovation.
Now, ask yourself, when did Everest stop delivering the innovation and stability that users expected and deserved? Right around the time that the company was spun off to Versata—and right around the time Jani left for Acumatica.
Acumatica Picked Up Many of the Best Everest Partners
As we discussed in a recent blog, "following the acquisition, the company was gutted, with Versata focusing on serving an existing yet shrinking customer base. Updates were sparse and unstable, with companies running licenses for approximately seven different versions."
But it wasn't just customers who suffered after the Everest spin-off to Versata, a company known for its buy-and-milk strategy, the partners who got them there were all but abandoned as well. Following the sale, there was little for the partners to sell. After all, the Versata business model is built on customers paying them for support, meaning resellers and channel partners were in the way of their plans.
That's why we were one of the companies leading the Ever-exodus—we saw little benefit or motivation, and in turn, made a move that helped us better serve our customers.
Why Companies Turn to Cloud 9 ERP Solutions to Get Them There
With a supportive partner base and a plethora of Everest transplants, Everest users have been heading to Acumatica in droves. That said, the right partner matters to your success, and it pays to work with someone who has seen both sides of the equation.
The reason the Cloud 9 team has become synonymous with Everest Replacement is because we've seen incredible success implementing Acumatica for companies who formerly used the product. With one of the hardest parts of an ERP project being the data conversion process, having a partner who has seen both sides of the conversion is vital to success.
At Cloud 9 ERP Solutions, some of our most notable (and vocally supportive) customers are Everest transplants, and as a former Everest ERP reseller, we can certainly tell you that we have seen both sides of the argument and feel that Acumatica ERP is the ideal solution to replace it.
Offering better technology, more flexibility, and a vision toward the future, Acumatica provides user-friendly and functional alternative to Everest ERP and we have been the leader among implementation partners helping clients move from Everest to Acumatica. Here's what some of our customers are saying:
"Cloud 9 ERP Solutions. We chose them for their excellent knowledge of transitioning customers from Everest to Acumatica. They were, by far, the best partner to help us move to the next generation software. We had been using Everest for many years and many of our employees were hesitant to move. Cloud 9 ERP Solutions made us very comfortable in their ability to successfully transition us to Acumatica. After several demo's, discussions and discovery reviews, they proved they had the knowledge and expertise to help us. I would highly recommend Cloud 9 ERP Solutions as the premier partner to move Everest customers to Acumatica." – Shahzaib Khan, Operations & Procurement, Cotton Valley LLC
"Acumatica is incredibly simply to use, and it's faster as well. Even though we were running Everest on premises, Acumatica is faster. The automation, the data import features and even batch change processes take minutes. Acumatica is reliable, and there's no IT overhead." – Lance Caswell, President, Caswell. View the full case study.